Been running a new ASI2600MC with SharpCap for 3 months now and just this week upgraded to Pro. The Histogram color control and the FWHM focus routine are super, and I did manage to calibrate the camera as well. Have been doing astro photography and scientific imaging for 15 years and know how to use darks and flats. But I find the file system in SharpCap to be a puzzlement, and am having a problem figuring out SharpCap flats.
Here's what was supposed to be a flat taken last night: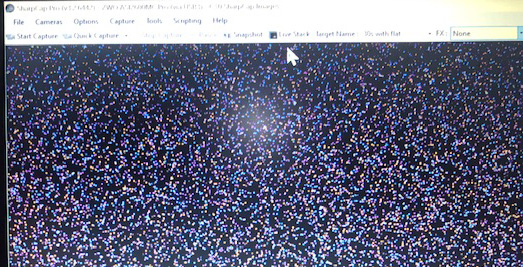 It'd be really handy to know the file exposure time, temperature, gain used, etc in a file title as I've no idea as to what's located where and what it is. Am I correct in guessing that the software automatically finds the proper dark and flat file depending upon the camera setup?
Believe darks are functioning. But the image is of a 1 minute DSO exposure using a flat taken earlier in the evening (the bright glow in the center is a monitor screen reflection). For this exposure darks were turned off. Will be taking another set of flats ASAP but it'll be a week before the sky is forecast to clear once again. Any thoughts as to what I've done wrong here?
Feedback much appreciated.